Writings about share wife
(2)
1 of 1
Submitted by sweetcouple02 on

May 13, 2015 (3 years ago)


Posted in Confession: True Story, Tagalog | Categories: Erotic Couplings, Wife Lovers | Tags: share wife
My former best friend and drink buddy ay uuwi na from abroad, lately may nalaman ako dahil sa kakamadali na kalimutan ni wifey i logout fb nya gamit nya kasi desktop ko at nalaman ko na matagal na pala silang mag ka chat ng former buddy ko at may mga nalaman ako sa kanila then kinumpronta ko si misis tungkol dito at inamin naman nyang matagal na nyang crush si best buddy at ganun din ito sa kanya wala lang daw pala itong chance sabihin kay misis noon kasi kami na nga ni esmi,

So now she ask may permission kung ok lang daw ba na may gawin sila ngayon i got her point base sa nalaman ko sa conversation nila my wife accept the offer ni best na maging sila habang nasa pinas sya for 2 months! anyway matagal nang separated si best and for sure super tigang na ito. being open minded and nasa estado kami ng open marriage relationship i agree to what her says at sa mga gagawin nila pero gusto ko hindi malalaman ni best na ganun kami kasi baka umabuso umoo naman ito, kaya pinagplanuhan namin lahat at nakita ko sa reaksyon ng mukha ni wifey ang tuwa nauwi tuloy kami sa mainit na sex kasi tinaman din ako ng libog sa mga posibleng gawin nila habang nasa pinas si best.

At ang matindi pa nito, dito sa bahay gusto munang patuluyin ni misis si best at gusto daw nyang gawin nila ni best ang ginagawa namin ngayon dito mismo sa kama naming mag asawa habang wala ako o pag nasa work ako pucha sa tindi ng libog na naramdaman ko at dahil dun sumabog ako nabitin ko tuloy si misis...
Submitted by Juneau on December 9, 2014 (3 years ago)
Posted in Story: Fiction, Tagalog | Categories: Erotic Couplings, Exhibitionist and Voyeur, First Time, Wife Lovers | Tags: car, Big Boobs, outdoor, resto, share wife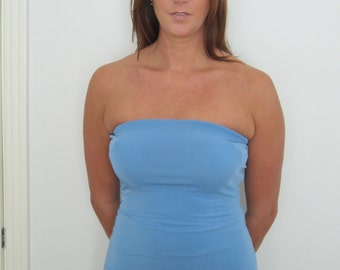 *This story is half true and half fiction. People and places are real but the naughty part is just my imagination*

This happened one gloomy afternoon, i was killing time in her restaurant. 
Ella and her husband have a resto business somewhere in kalayaan, QC.
Its a place where people with the same interest meet every so often because of the ambience and also the tapsilog.

I was sleeping in my car at the parking lot infront of the resto when i was awakened by a bbm message. It was Ella, she sent me a photo of me sleeping!
she told me she passed by to get something lang then went to the grocery. I replied that i'll follow nalang to fetch her sa grocery since umaambon and wala yung car nya dahil coding.

Its not a big grocery so finding her wasnt that hard. For some reason, i stopped a few feet behind Ella when i saw her in an aisle near the noodles area. She was wearing a maong mini skirt and a light blue tube covered by a varsity jacket. I didnt realize that i was staring at her for a long time until my phone rang. Can you blame me? She was a petite morena with a "malaman" body. She looked like a mix between halle berry and maui taylor.

It was Ella calling! 

Ella: huy nanjan ka na pala bakit di mo ko nilapitan?

Jay: ay sorry, gugulatin sana kita kaso naunahan mo ko.. *nag reason out nalang ako*

So she paid for her grocery and as we went out of the place, the rain got a bit wor...