Writings about open letter
(2)
1 of 1
Submitted by dropdeaddiva on

July 23, 2014 (3 years ago)


Posted in Blog: English | Categories: Non-Erotic | Tags: love, girl author, dropdeaddiva, heart, open letter, letter
My Dearest Mr. Right,

I wonder…  Are you out there somewhere?  Are you waiting for that magical moment that would define true love, i.e., meeting me?  Do you think that maybe we will be sitting next to each other while commuting to work and our shoulders would be rubbing each other?  Or maybe we'd crash into each other in a coffee shop where I will be accidentally spilling coffee over your favorite shirt and you'd be too busy to notice because you'd be staring at me?  Or maybe you will rescue me in some romantic way and be my knight in shining armor?  I don't mind playing the damsel in distress if the situation arises.  I think I am a fairly good actress too.  Hmmmnn…  Come to think of it, I am not opposed to the idea of doing something that would knock you off your feet and maybe I'd win your heart.

But then again, there is no perfect magical moment really.  We don't need the standing-in-the-rain-while-our-personal-soundtrack-is-being-played-in-the-background kind of thing, but I am looking forward to the day that I would finally get to meet you and spend some time with you.

But don't get me wrong, I can take care of myself and I don't really need to be saved (most of the time anyway) but it would be really nice to have someone to lean on, someone who will teach me, give good advices, and open that pesky water bottle that refuses to open or that jar of peanut butter that refuses to budge.

I do know tha...
Submitted by dropdeaddiva on July 21, 2014 (3 years ago)
Posted in Blog: English | Categories: Non-Erotic | Tags: love, girl author, dropdeaddiva, heart, open letter, letter, dear men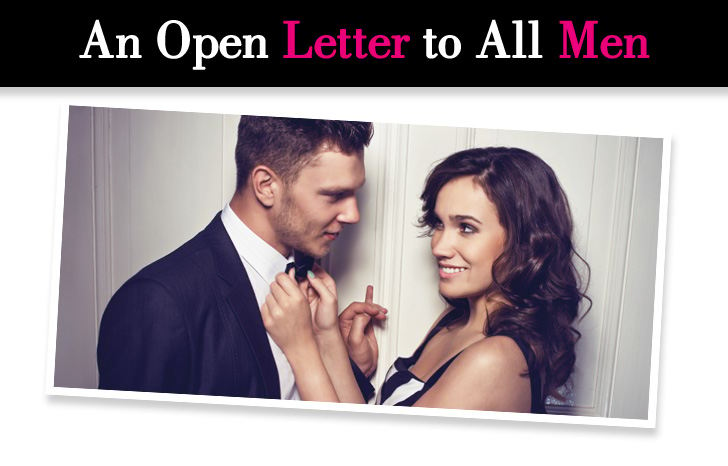 Author's Note: This is an old article of mine that got posted in Definitely Filipino.  Just sharing it on here. Happy Reading!

-----

Dear Men,

First of all, I wasn't aware that I have grown selfish. I know for a fact that a relationship is supposed to be give and take, and I could've sworn I have given more than I took. I wouldn't feel unappreciated, unloved, and neglected for no reason at all. You forgot my birthday. You forgot our anniversary. What's the deal with that? I had to buy you a bigger calendar and encircle all the important dates. I had to key in alarm dates on your phone. I had to drop hints that maybe weren't too subtle to remind you. Men and anniversary/birthday dates just don't mesh well. I don't know why.

Hmmn… I tend to overanalyze things… This much is true. I am guilty of that. And it would be very much of help if you men were direct to the point and not often leave us women wondering. So I overanalyze, but don't you men oversimplify?

Yes. I do cry for unknown reasons – so don't blame yourselves because most of the time it isn't really about you. I cry whenever I see a sad commercial on TV. I cry when my favorite scene from a chick flick is on. I cry whenever you do something sweet out of the blue and you caught me off guard. Tears are not weapons against you. Whoever said that is a man scorned.

Okay, I know I like you. You know that. I think you like me too. But I wo...