Writings about dear men
(1)
1 of 1
Submitted by dropdeaddiva on

July 21, 2014 (3 years ago)


Posted in Blog: English | Categories: Non-Erotic | Tags: love, girl author, dropdeaddiva, heart, open letter, letter, dear men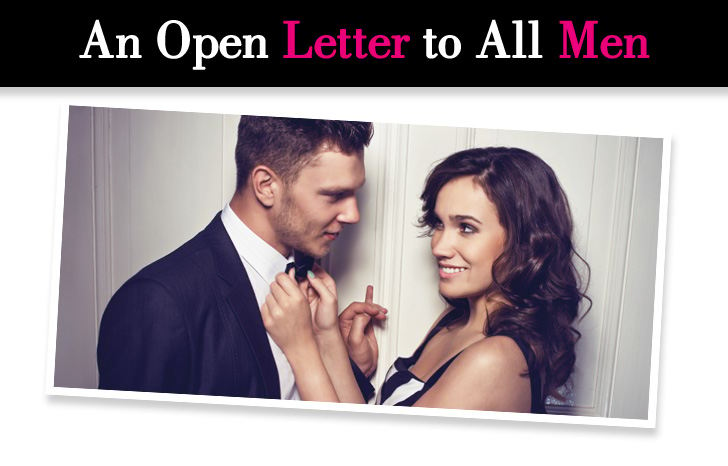 Author's Note: This is an old article of mine that got posted in Definitely Filipino.  Just sharing it on here. Happy Reading!

-----

Dear Men,

First of all, I wasn't aware that I have grown selfish. I know for a fact that a relationship is supposed to be give and take, and I could've sworn I have given more than I took. I wouldn't feel unappreciated, unloved, and neglected for no reason at all. You forgot my birthday. You forgot our anniversary. What's the deal with that? I had to buy you a bigger calendar and encircle all the important dates. I had to key in alarm dates on your phone. I had to drop hints that maybe weren't too subtle to remind you. Men and anniversary/birthday dates just don't mesh well. I don't know why.

Hmmn… I tend to overanalyze things… This much is true. I am guilty of that. And it would be very much of help if you men were direct to the point and not often leave us women wondering. So I overanalyze, but don't you men oversimplify?

Yes. I do cry for unknown reasons – so don't blame yourselves because most of the time it isn't really about you. I cry whenever I see a sad commercial on TV. I cry when my favorite scene from a chick flick is on. I cry whenever you do something sweet out of the blue and you caught me off guard. Tears are not weapons against you. Whoever said that is a man scorned.

Okay, I know I like you. You know that. I think you like me too. But I wo...