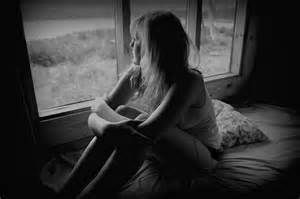 Elusive . . .
Posted in
Blog: English · Categories: Non-Erotic · Tags: love, hurt, sleepless nights, vulnerability
Date: October 10, 2014 (3 years ago)
---

*** mawv 6:03am 101114
©2014 LickMe. This blog/story may not be reproduced in any manner, without the expressed permission of the author by any means available

"When we give ourselves in love we become our most vulnerable. We are never safe. We become open to disappointment and hurt."
Leo Buscaglia, Loving Each Other (1985)

This week, I went back to what I was normally doing before I met you ...
Everything I did this week became the usual routine ...
And yet I felt something was missing ...
Do you feel the same way too?

I lie in bed with all the lights off and it felt so eerie ... so lonely ...
I used to hear all the noises outside but lately, I hear them no more ...
It seemed as if they knew what I was going through, and they wanna leave me be ...
Is it the same with you?

My body felt so tired, my mind the same ...
and yet, when I closed my eyes - I see you ... Sitting and smiling ...
And when I woke up - - it was you again ...
Do you see me too?

Weekend is here for me and soon it would be another new week ...
I...
About the Author :
Joined: July 31, 2014 (3 years old)
Writings: 8
Female · Offline
Description:
Are you a man enough to take me to heights? :-)
Suggested writings:
---
Comments